We're happy to announce we just released version 0.5.9 of the Analytics plugin.
This plugin is a must have for any Kill Bill installation. It provides insights in real-time on how your business is doing: you have direct access to MRR, up-sells, conversions, etc. reports out of the box for your business intelligence and finance teams. Additionally, it comes with a framework to build and visualize custom reports. Alternatively, you can also export your data and use it in your favorite data warehouse or visualization tool (Excel, Pentaho, Tableau, MicroStrategy, etc.). Check our documentation for more information.
This latest version focused on improving the built-in dashboard. You can now create and customize graphs directly from your browser. The URL-based API is of course still supported for advanced configurations. Here's a quick preview: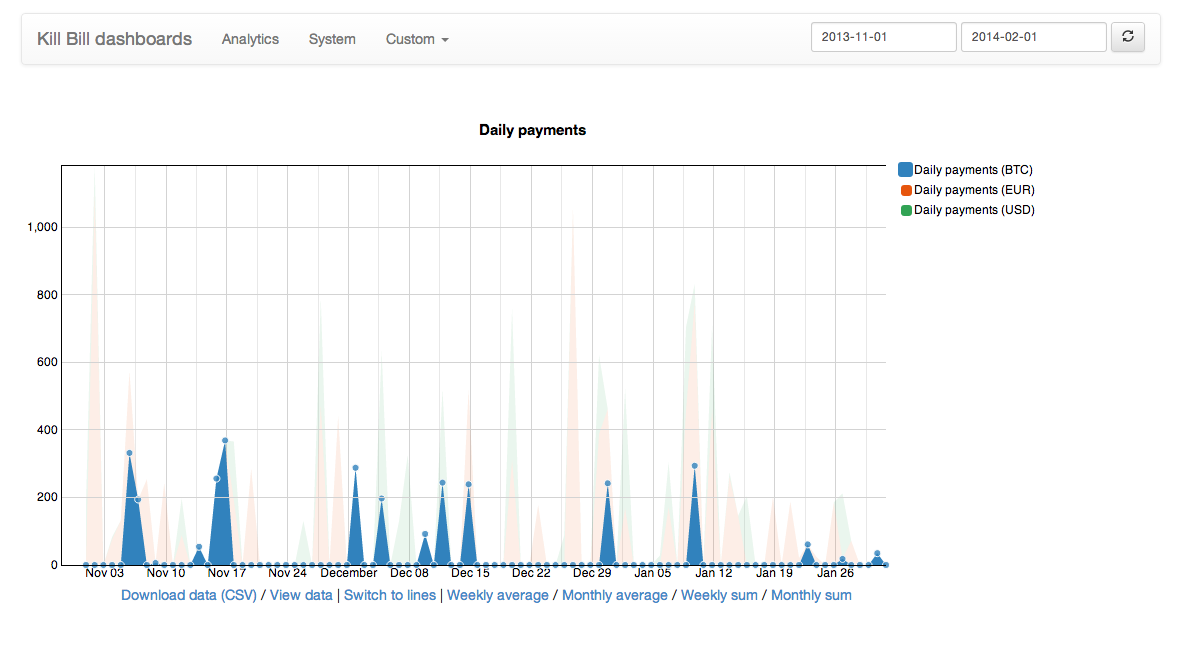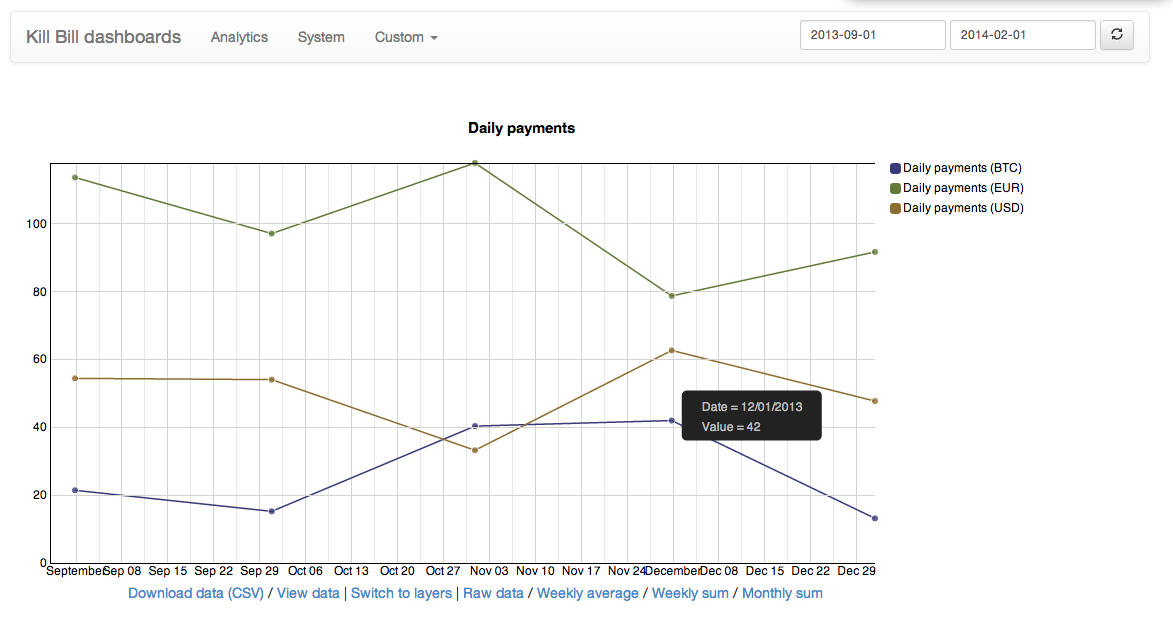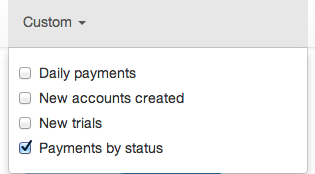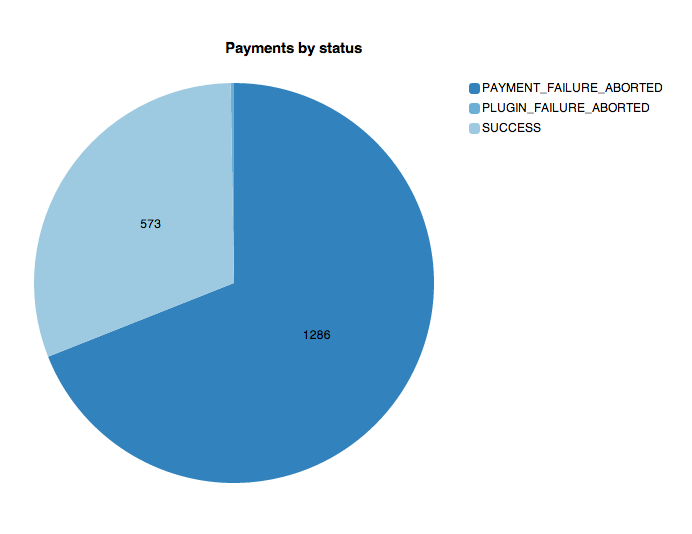 As usual, to upgrade, simply grab the jar from Maven Central and drop it in your plugins directory. See the user guide for more details.